Just recently, during this past Tuesday (June 14th, 2022), Instagram released new Parental Controls for users in the UK, which ultimately empower parents / guardians of Instagram users under the age of 18 to have a better control over how their children use the App.
The announcement was made online by Meta itself (i.e. the American Tech. Giant / multinational formerly known as Facebook, Inc. based in Menlo Park, California), who not only owns Facebook and WhatsApp, but is also the company behind Instagram.
The Social Media giant made the announcement directly via its official Newsroom / newspage, where they stated that the company would be expanding the current Parental Supervision Functionalities that parents of kids (aged under 18) with a personal Instagram account have available on Meta's Social Media platform.
These new Parental Control features for Instagram came shortly after The Wall Street Journal had released a report last September that indicated top executives at Instagram had been warned by researchers about the potential harmful impacts of the social media App to young users.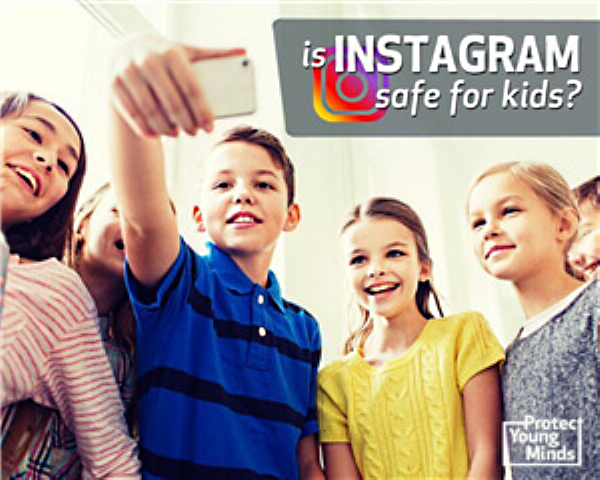 On a side note, it's also worth noting that Meta's online announcement also mentioned that the company would be looking to finally start rolling out a Parent Dashboard (with the same type of Parental Controls) for all Oculus Quest virtual reality headsets on a worldwide scale, which had already been announced earlier in the year (back in mid-March 2022).
THE NEW INSTAGRAM PARENTAL CONTROLS
Now, note that Instagram's new Parental Controls for parents and/or guardians of under-aged Instagram users (aged under 18) include the ability of setting a Daily Time Limit, scheduling Break Times, along with receiving detailed information on reported accounts directly reported by their children's accounts, and also having access to all the Follow Information related to their children's accounts.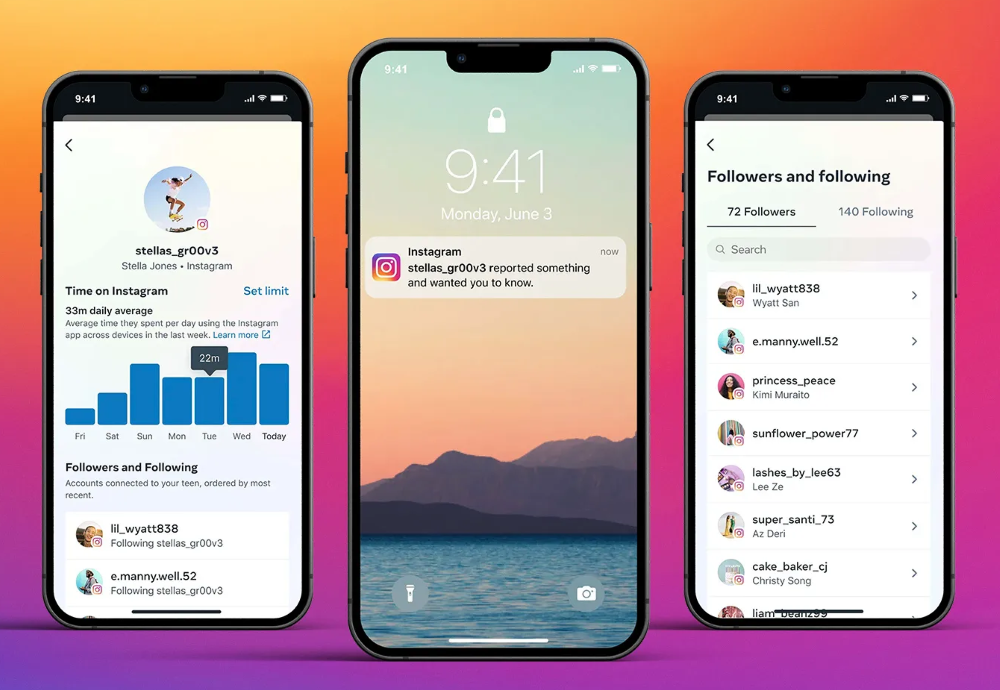 While Instagram's newest Parental Controls are only now being released within the UK, Meta had already released these newer parental supervision tools in the US back in March 2022.
And speaking in the grand-scheme of things, the tech giant is also looking to rolling out all of those new Parental Tools within Japan, Australia, Ireland, Canada, France and Germany later this month (June 2022), with the company's ultimately plans being to launch said parental tools globally before the end of the year.
HOW TO ACTIVATE INSTAGRAM'S NEW PARENTAL TOOLS?
To activate / enable the use of Instagram's newest Parental Controls / Supervision Tools, parents / guardians simply require to send an invitation to their child, which previously only their children could send.
Daily Time Limits
For the first new Parental Control for Instagram, parents and guardians of users aged under 18 will now be able to set a Daily Time Limit for their children's Instagram account.
Parents can easily configure this Daily Time Limit between 15 minutes to 2 hours, for which when their child / children reach the end of that pre-set time-frame, a black screen will then be triggered to appear.
Scheduled Break Times
Parents will also be able to schedule Break Times for their children's Instagram Accounts, which will enable their kids' accounts to remind them to take a break from using the App after either 10, 20 or 30 minutes, depending on their parents' preference.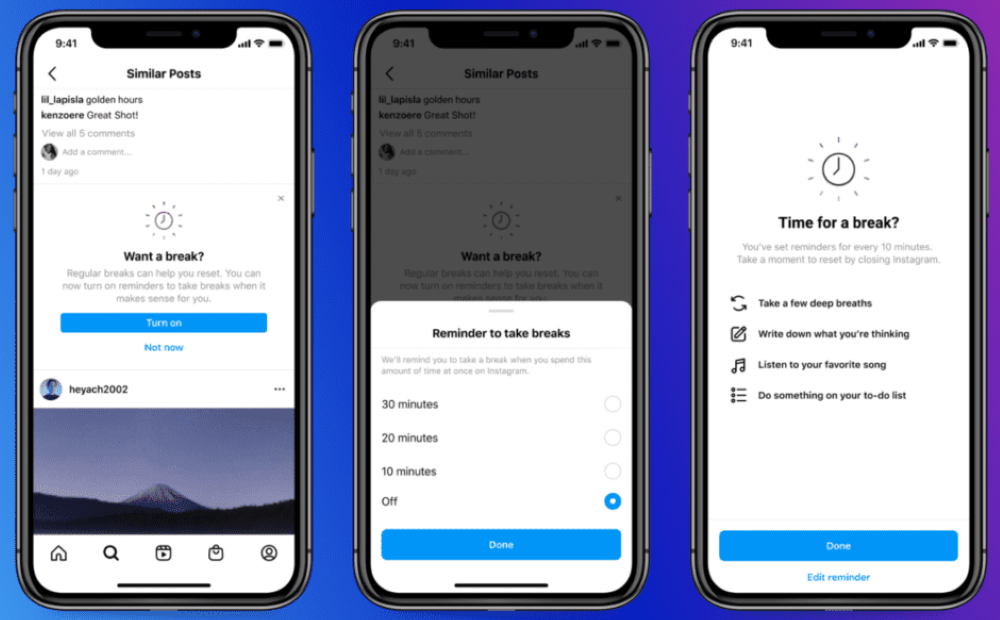 Receiving Detailed Information on Reported Accounts (reported by their children)
Another new Parental Supervision Tool will come in the form of parents being able to receive detailed information on reported accounts that have been directly reported by their children's accounts, along with the particular reason behind each account-report action.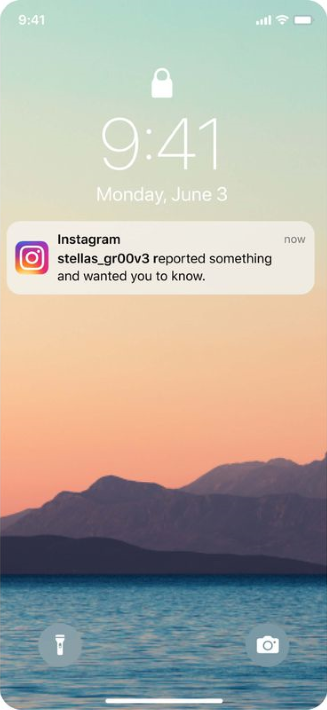 Following Information for their children's Instagram Account
On top of all the new Parental Controls already mentioned, parents will also have access to another really useful Supervision Tool that will allow them to access to all the Follow Information related to their children's accounts.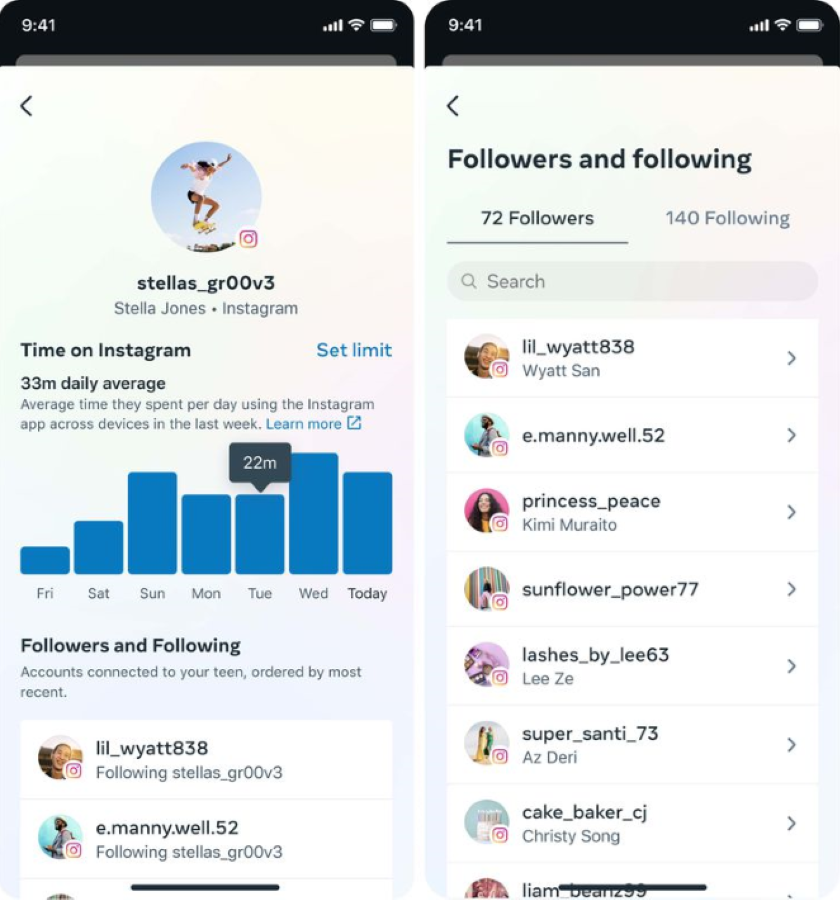 This will include both seeing who follows their children's account as well as who (or which accounts) their children follow.
Additional Upcoming Parental Supervision Tools – "Limit Even More" Account Security Setting
Just a few months ago (during December 2021), the company also stated that its Instagram development team was also considering to expand its App's "Limit Even More" functionality – which is the strictest Account Security Setting available in its Social Media App – to include not just Explore, but also Search, Hashtags, Reels and Suggested Accounts.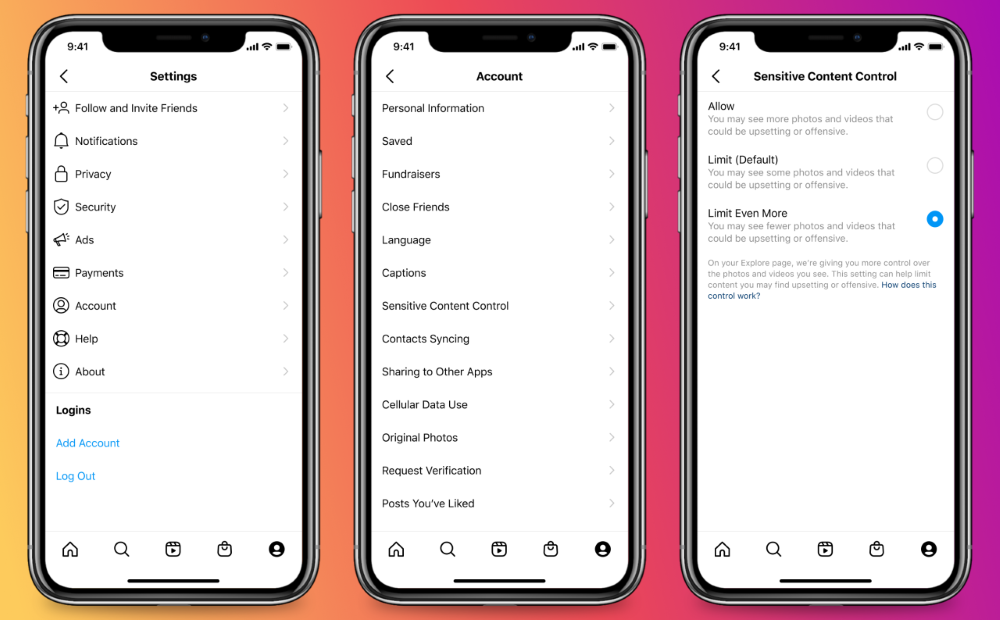 According to Instagram's development team, the company is planning on "exploring" the idea of limiting repeated content (mainly in the Explore section of the App), which will be done by using a newer set of sensitive content control features that were announced back in July 2021.
In sum, Instagram will eventually become stricter (in the nearby future) about what's recommended to young users under the age of 18 in multiple sections of the App, including Search, Explore, Hashtags and Suggested Accounts.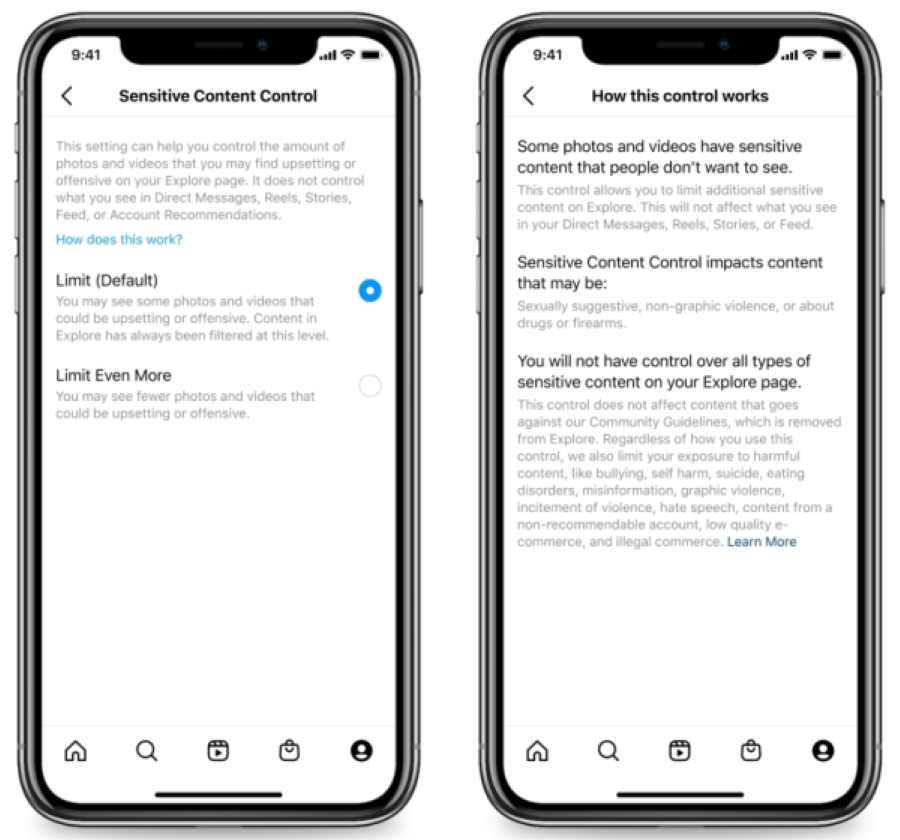 This potential Safety-feature for Instagram is currently being tested as it is still under development, and will basically work as a "nudge" tool that essentially prompts teens to look for different subjects, which said safety-action will be triggered if their accounts are detected to have been repeatedly searching for the same thing.
META'S POINT OF VIEW ON INSTAGRAM'S NEW PARENTAL CONTROLS
Finally, the company has also had a spokesperson sharing the company's personal point-of-view on the importance of improving Instagram's Parental Controls.
Shortly after publishing the online announcement on its new Parental Controls for Instagram and its Oculus Quest VR headsets, head of Instagram Adam Mosseri took part of an interview with CBS Mornings, where he stated that as a father himself, he wants Instagram to lead on teen safety online.
"As a dad and as someone who's talked to a lot of experts around the world, we believe that parents know what's best for their children. What I'm most excited about is providing more tools for parents to shape their children's experience on Instagram and on Quest VR into what's best for their teen, for their child," he said.
Mr. Mosseri also noted that the new feature would give parents more control over how long their children spend on the social media site.
Mosseri then further added to his opinion on the matter, saying that "One of the changes we're launching this week is the parent can actually initiate that relationship, and then they can see how much time their teen spends on Instagram. They can set limits to that time, one new feature this week that they can actually pick periods of the week where their child can't use Instagram, maybe it's homework or school time".
Click here to read for more articles: https://www.gadgetgram.com/